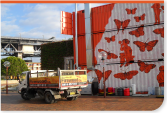 FAMILY RUN
• Blackheath Firewood is a family business, operating in the Blue Mountains for over 25 years. We know you want prompt, friendly service, and we know you want the highest quality product - so that's what we deliver.
LATEST EQUIPMENT
• Our Firewood Yard in Katoomba is not only full with high quality wood, but we also have our own wood processors on site. This means you get accurately sized, dirt-free wood every time you order.
INDEPENDENT
• We are an independent company offering personalised service. You are dealing with local people, offering professional and reliable local service..
RESTAURANTS & HOTELS
• Please visit our specialty Restaurant wood website here. We supply specialty cut wood of the highest quality, delivered Australia wide...
ABOUT US
Blackheath Firewood is a family run business with 25 years service to the Blue Mountains region. We offer Well Seasoned Split and Dirt-free wood, with Free Local Delivery.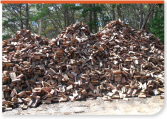 Mission Statement
To be the supplier of choice for providing our customers with quality product and exceptional service.
Our mission is achieved through striving to nurture long term relationships with our customers and suppliers as well as a commitment to employee satisfaction.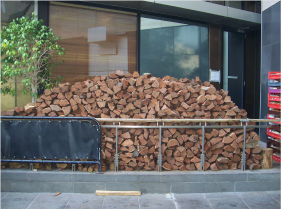 Blackheath Firewood Co. • Copyright © 2016 • Graphics Design by Lotza Design • Website & SEO by Netpresence