BARBEQUE AND SMOKING FLAVOURED FIREWOODS

Blackheath Firewood is the recognised leader in providing quality & specialised BBQ & Smoking Woods to restaurants throughout Australia.
Available in Log or Chip.

Many more flavours of smoking wood are available, please call with details of your requirements.


Blackheath Firewood Co. • Copyright © 2016 • Graphics Design by Lotza Design • Website & SEO by Netpresence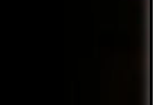 Let's discuss your Restaurant's Firewood Requirements.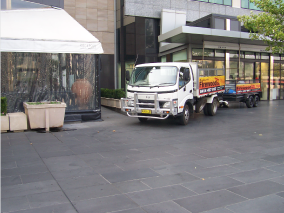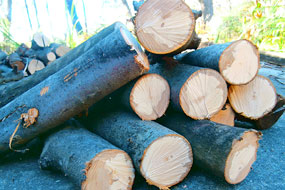 Apple

One of the best firewood types; it has a heavenly sweet smell which is great for cooking and smoking as it burns hot without giving off much flame. The flavour is mildly smoky with hints of fruity sweetness. Great with poultry and shellfish but will compliment just about anything. Combine the sweet perfume of apple in grilling oysters or even for fish roe.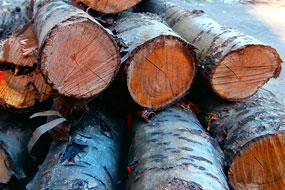 Cherry

Another of the best firewood types; it burns hot and with a low flame similar to apple. It has a mild fruity flavour that combines well with chocolate. Cherry also combines well in grilling foie grass, as the high fat content lends itself to a fragrant wood that burns with a low flame.
Grapevines

Gnarly grapevines release a rich robust aroma more suited to red meat, game and lamb. Rich smoke with a hint of tartness. Because they tend to be smaller pieces such as vine shoots. this is ideal for fast fires to quickly cook smaller cuts of meat. Alternatively, it can be used along with other woods as a smoking wood to add an aromatic flavour.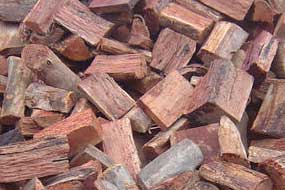 lronbark

Probably the best Australian native wood, its dense structure provides a high temperature, long burning fuel that is suited to a wide variety of applications and is an ideal base to combine with lighter more aromatic woods.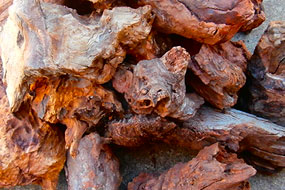 Mallee

Thick roots that burn with a long and intense heat, lending an earthy characteristic to many roots and tubers, as well as offal.

Olive

Lighter woods such as olive are ideally suited to vegetable and fruits such as peppers, eggplant and zucchini, delicate white fleshed fish, as well as new-season lamb.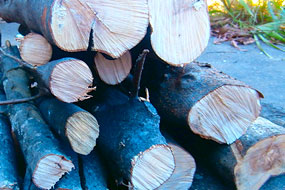 Orange

Solid wood that burns well imparting a sweet perfume that combines well with the richness of mussels and salmon as well as crustaceans.


Wine Barrel


The flavour of oak lactones increases dramatically on charring. resulting in a strong. woody flavour, bordering on a toasted coconut profile. Aged wine barrels exude of toasted smokiness; the subtle interplay of oak and wine tannins exuding rich notes of vanilla and spice - a profile perfectly paired with pork.

Need Flavoured Firewood?

Cooking with Firewood

Wood & Preparation
If you're going to get all fired up, it's worth sourcing premium Ironbark and Mallee, call us for delivery in your area.

Patience
Light the flue early (at least 2 hours prior to cooking), using softer woods as kindling. Avoid using fire lighters where there can be a residual chemical component. Wood embers burn hotter than fire itself, so allow the wood to break down to glowing coals with a light grey coating of ash. If the temperature is too high, the, the subtle elements of the wood become tasteless. Optimal conditions are a slow, smouldering fire burning over a longer period of time.

Control your fire
Ideally burn in an enclosed wood-fired oven, where you can channel the smoke and control thew Row. Alternatively, you can construct a fire-pit or recycle an old 44-gallon drum. Lining with fire-rated bricks will help
to retain heat and slow the rate of burning. Either way, never let your fire get out of hand or leave it unattended.

Ingredients
Keep it seasonal; use only the freshest ingredients available on the day.

Cooking
Keep it simple. Don't disguise good quality ingredients in a marinade; let the food speak for itself. Other flavours should be served separately, to compliment or to contrast.

Grill whole
Especially if grilling smaller items, as the food will retain more of its natural properties.

Experience
Gather some friends or family and share the experience - a good fire and good food brings people together.

Be instinctive
Forget precise recipes, the best grilling comes from the soul. With time and practice, you'll develop a feel for the fire.

Don't forget to visit Australia's leading wood fired restaurants to enjoy real taste and some great ideas.

Need Flavoured Firewood?